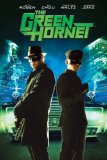 A rich playboy and his late fathers mechanic decide to become superheroes without letting the bad guys know they are the good guys.
A cool weaponised car combine with great action and plenty of laughs to make a fun filled and action packed superhero adventure.
A completely satisfying escape from reality and definitely a fun ride.
Year: 2011