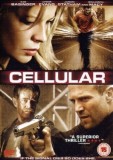 A kidnapped woman uses a broken phone to call a random guy for help, who must then race against time to rescue her.
An exciting action/thriller with satisfying results. It is set in daylight and is entertaining rather than scary.
Not for the kids, but teens and adults should enjoy it.
Year: 2004