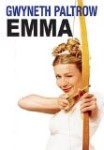 Fans of romance should love this.
A classic Jane Austin story, though not strict to the book.
A fairly light movie with some good humour and lots of phrases to quote. There is nothing here that is not suitable for children, but it probably won't interest them. It is suited to teenagers and up.
Year: 1996