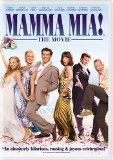 Fun scenes with fun music.
Even if you don't like Abba songs usually, you may like them here as the scenery, comedy, and actors make them come alive.
If you are a fan of Abba, you should definitely see it, even if these voices aren't as good.
Fun in the sun in the Greek isles.
Year: 2008