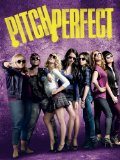 After an embarrassing failure at a competition, a new female college a Capella group forms bringing a misfit group of girls together to sing.
A great fun musical in the style of Bring it On, but with lots of great singing.
Plenty of great laughs, a great story, and fantastic singing.
Not suitable for children as there are lots of sexual references, but very little swearing and nothing too offensive for adults.
Year: 2012

http://youtu.be/x8qvofWxK_Y