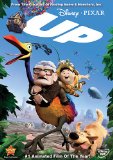 A man goes on the adventure of his life, by tying thousands of helium filled balloons to his house and flying to South America
A great movie with entertainment for adults and children.
There is plenty of adventure to entertain and also meaningful scenes that adults should love.
Fun for the whole family.
Year: 2009
http://www.traileraddict.com/emd/9319