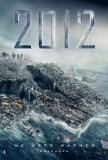 The destruction of the surface of the world begins because of a major change in the Earth's crust, and a few people race to get to safety.
It has amazing destruction scenes and plenty of exciting "escape from disaster" moments.
Although it is completely unrealistic, it is pure entertainment, and lots of fun.
See it on the big screen if you can.
Year: 2009